Every one of us wants to be happy, and not just for brief, fleeting moments but deeply happy throughout the course of our entire life.
But sometimes, when faced with certain circumstances, situations or conditions, it can be difficult to feel happy!
I'm often asked if it's true that we can choose to be happy, and if it's possible to maintain a state of true happiness for longer than a few moments at a time.
Well, spiritual leaders have been asked these questions for centuries.
The following are five spiritual truths about happiness for you to contemplate and begin applying to your life so that you can experience greater happiness and fulfillment long term.
Yes, you have the ability to choose happiness, no matter your circumstance, situation or condition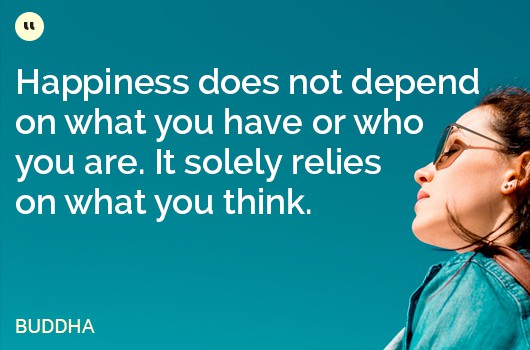 "Happiness does not depend on what you have or who you are. It solely relies on what you think."

–Buddha
One of the biggest "secrets" to creating a happier and more fulfilling life is knowing that happiness is always a choice.
In other words, you can't always control what happens to you in life, but you do always have the power to choose how you're going to react to what's happening in the world around you.
Does this mean you have to feel good about everything and everyone at all times?