During a recent Facebook Live session, I mentioned a chapter in my book Psychic Navigator that I thought would be helpful as we continue to face these difficult times of people-distancing and remaining vigilant to keep up the good practice, even though it's easy to let things slip.
The more we stay connected to our Higher Mind—which we also call the Universe, the Source, or Spirit—the more we strengthen and build that crucial bridge between ourselves and our higher consciousness.
While we're all born connected to this Divine awareness, we tend to pull away from what was once natural. It's reasonable to assume that when we become disconnected from our Higher Mind, the Source that once nourished us will be replaced with something else. In other words, the connection could be with food, alcohol, nicotine, co-dependency to someone or something, or even work.
Many of us spend our lives trying to fill that void which was created when the link was broken. Have you noticed that you've been overindulging during this time at home? I know I'm nodding my head! That's why this is such a critical time to get reacquainted with your Higher Mind again.
As you develop the ability to raise yourself above the conscious mind and all its impulses and distractions, you'll find that place of stillness and peace and possibly some answers.
This is the part of yourself where you can gain a sense of the bigger picture, where mundane details seem less important. It's also the part of you that wants nothing more than for you to be happy, and to put you on the right path for your psychic and spiritual development.
When you face difficult situations like this pandemic, try to remember to consult with your Higher Mind—after all, it's always been there and always will be part of who you are.


JOHN'S MESSAGE                                                                                    


Many years ago, when I was studying in England, my tutors taught me that when we're worried, depressed and unsure of ourselves or confused, we tend to "think down." We tend to repeatedly dwell on the same thought. I feel so strongly that right now, it's so important to have a positive mind-set to keep one's spirits up!
But, when it does happen, and you find yourself "thinking down", try your hardest to "think up"; that is, even when we're feeling down, to bring your thoughts up and out of your body. To get out of your head and concentrate on positive thoughts of gratitude and community support and love. Why not give it a try?
Please tell me the techniques you use to "think up" on my Facebook community, so others can try as well. Equally, if you want to share this newsletter with anyone you think may appreciate this message about "thinking up", feel free to share this Soul Inspirations or recommend they join our community.
Live a Soul-filled life!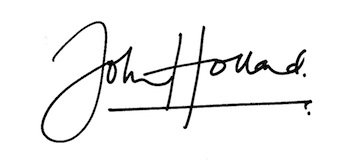 ---