As temperatures get cooler, do you want to know how to boost your immune system? Discover some of the best foods to boost your immune system and which supplements you might want to take. The right foods can help you avoid falling victim to colds and flu this year!

Do you sometimes get colds or the flu, particularly in the colder winter months? If so, you're not alone. In the U.S., the average adult gets sick two to four times per year, and the average child between six and eight.
You probably know the basics of cold prevention, like practicing good hand washing and avoiding contact with sick peers. But have you ever wondered why two people could have exactly the same exposure to a sick friend — and one of them gets sick, while the other doesn't?
The difference is often their immune system.
So how can you boost your immune system? It turns out that one of the most powerful tools for a strong immune system can be found right inside your own kitchen: the food you eat.
Let's take a look at what your immune system does and how to boost your immune system with food, so it can protect you from nasty, cold-weather bugs.
What is the Immune System?
The immune system is your body's network of organs, tissues, and cells that work together to keep you healthy by fighting off harmful bacteria, viruses, parasites, and fungi. It acts as a barrier between your body and the things that can make you sick.
When your immune system is compromised, it's like tearing down a wall that would otherwise help to keep germs at bay.
Your immune system can become compromised by dietary, environmental, and lifestyle insults. And a compromised immune system can lead to frequent illness, such as the common cold and flu, as well as more serious infections and diseases, even including cancer.
Your complex and amazing defense system is made up of two main parts. First, you have mucous membranes found in places like your nose, eyes, and mouth — which use white blood cells to fight infections before they can get inside you. Second, you have T cells and B cells, which work together to create antibodies that fight off invaders and then destroy infected cells throughout your body.
Your bone marrow and spleen also play key roles, making white blood cells which fight infections. And your lymphatic system transports lymph (a fluid containing white blood cells) throughout your body.
Altogether, your immune system functions as an amazing team, working to keep you healthy, safe, and alive.
How Does Food Affect Your Immune System?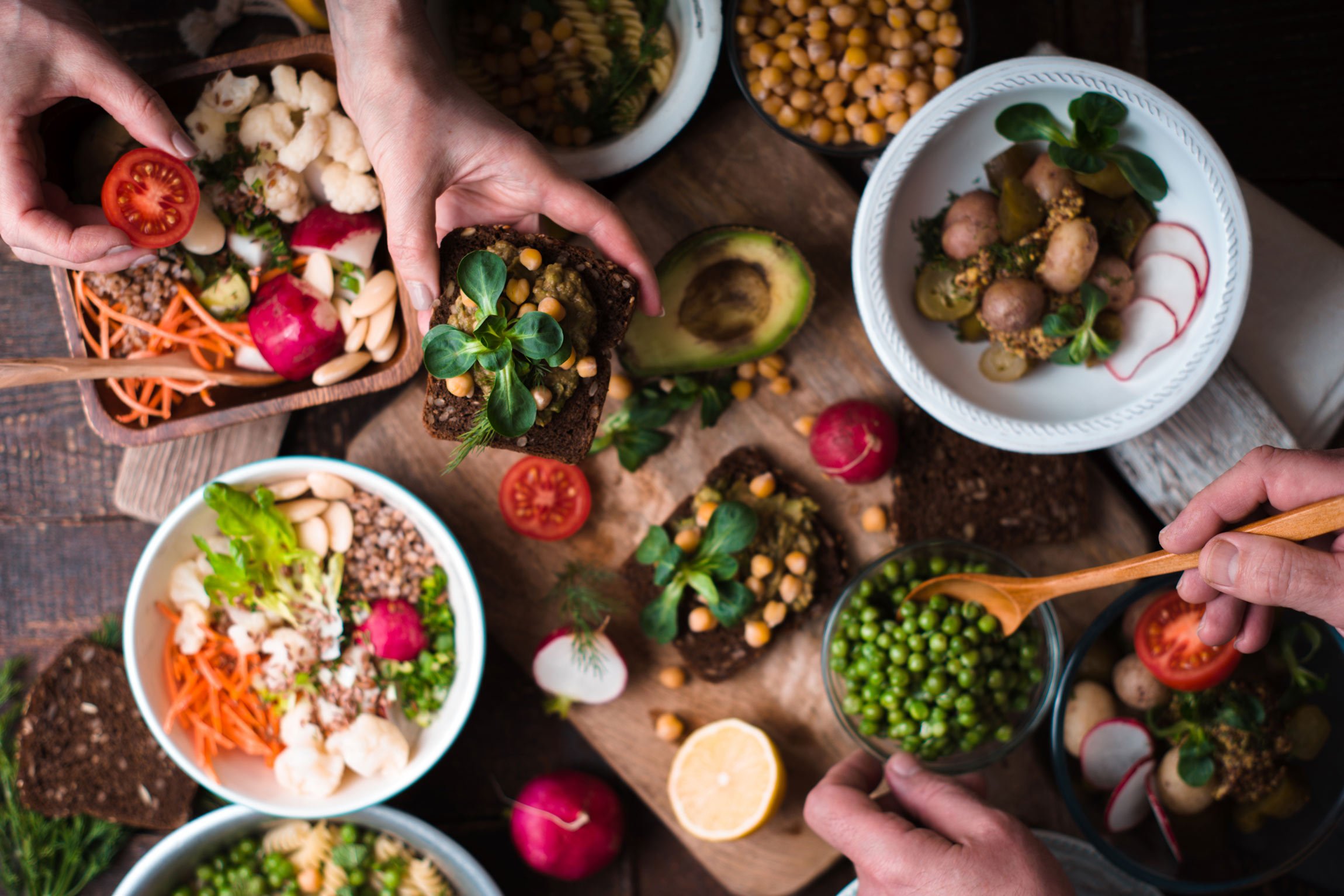 It's difficult to overstate how important nutrition is in promoting a healthy immune system. You need a diverse group of phytochemicals (the bioactive chemical compounds in plants) to create a strong barrier against pathogens that would otherwise make you ill.
Because immunity typically declines as you age, it becomes especially important to eat more immune-boosting foods as you get older.
Many studies have shown that nutrient deficiencies cause impaired immune function in the elderly. Even in people as young as 35 years old, poor nutrition wreaks havoc on the immune response.
But there's good news, too! When elderly people eat at least five servings per day of fruits and vegetables, they have improved antibody response to stress.
For many reasons, the more fruits and vegetables you eat, the better off you are. And you need specific nutrients for optimal immunity.
Some of the most immune-boosting vitamins and minerals include folate, zinc, iron, beta-carotene, Vitamins B6, B12, C, D, and E.
So, what foods should you be eating to get them?
How to Boost Your Immune System with Food
As it turns out, the best immunity boosters are found in the produce aisle, not in the pharmacy.
Kiwi
Eating kiwi fruit has been shown to reduce the duration of the common cold.
In fact, it can reduce a child's risk of getting sick by 50% and can even shave a few days off of how long the elderly are sick with upper respiratory infections.
Kiwi is high in vitamin C, folate, potassium, and antioxidants, such as alpha-Tocopherol and lutein. It has been shown to have positive effects on the immune response — making it potentially helpful in preventing a wide range of ailments.
Kiwi makes a great snack for all ages. It's easy to throw into a lunch bag or serve sliced alongside a hearty breakfast. Most people peel it, but when you include the peel, you triple the amount of fiber you get from this tasty fruit. The skin also has a unique prebiotic potency that makes it marvelous for your microbiome.
Garlic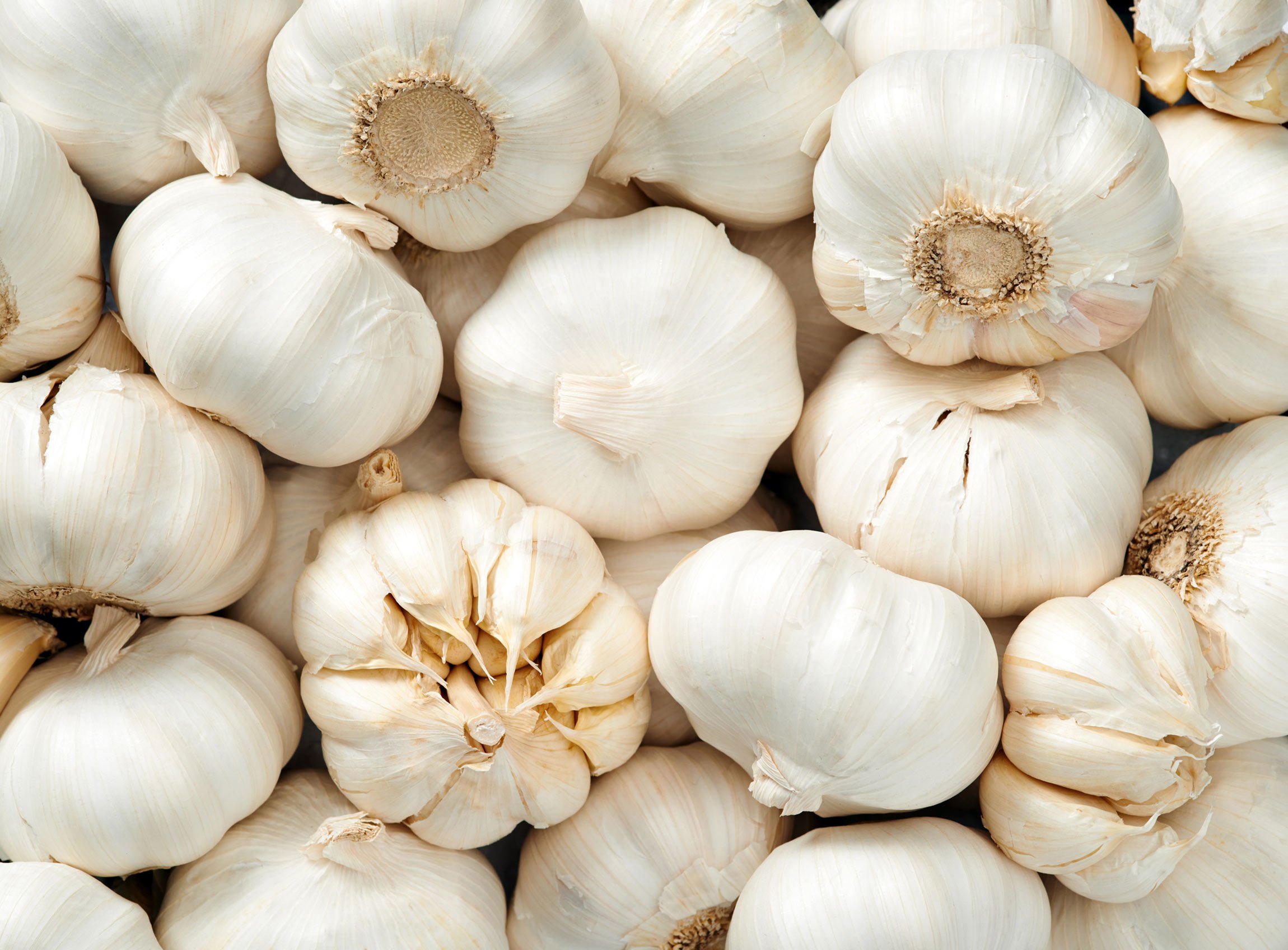 Garlic has been used in medicine for centuries.
One of the reasons is that whole garlic contains a compound called alliin, which turns into the active compound allicin when crushed and is known to enhance immune function. Crushed garlic also offers additional sulfur-containing compounds with healing properties.
Heating fresh garlic may reduce its flu-fighting ability, but some studies have shown that letting crushed garlic sit for 10 minutes prior to heating it can protect its immunity-boosting capabilities from being compromised.
Aged garlic extract may also reduce the severity and duration of cold and flu.
If all else fails, garlic does wonders for opening up a stuffy nasal passage!
Enjoy minced, crushed, or roasted garlic in homemade pasta sauces, sprinkled on pizza, in warm soups, or as a flavor-boosting complement to almost any savory dish.
Onions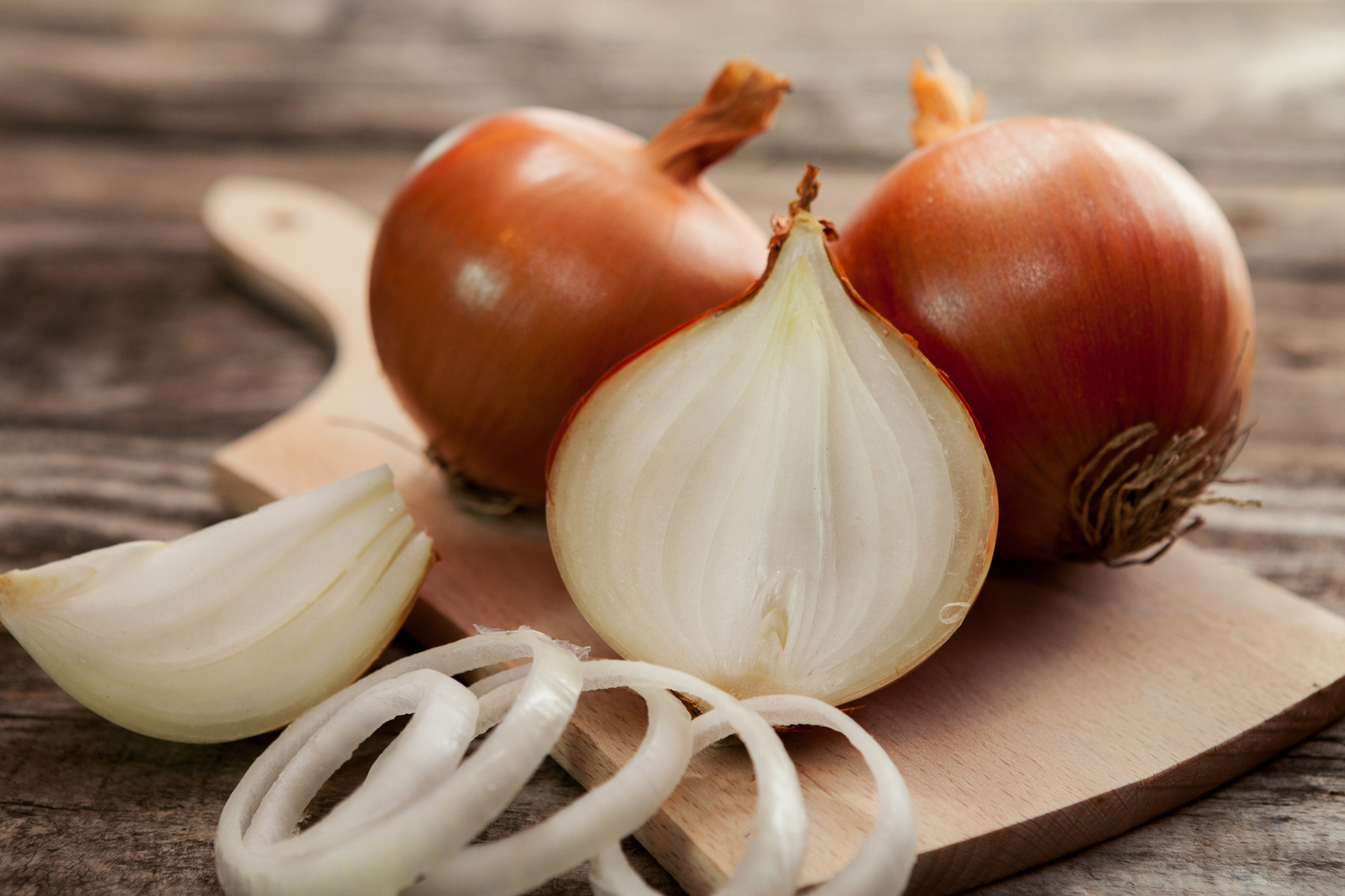 No need to cry. Onions are good for you!
They contain two major compounds that support immunity: the antioxidant flavonoids anthocyanin and quercetin—and allin.
Red and yellow varieties are particularly high in quercetin, which is known to have anti-cancer, anti-inflammatory, and anti-viral properties. The highest concentration is found in the outer rings.
Enjoy onions baked, roasted, sauteed, or chopped up and eaten raw in many dishes. If they make your eyes water, make sure you chop them with a sharp knife, with your arms straight, so any onion juice spray is some distance from your eyes. You can also cut onions under running water to protect your eyes. And be sure to wash your hands, knife, and cutting surfaces with soapy water when you're done.
Ginger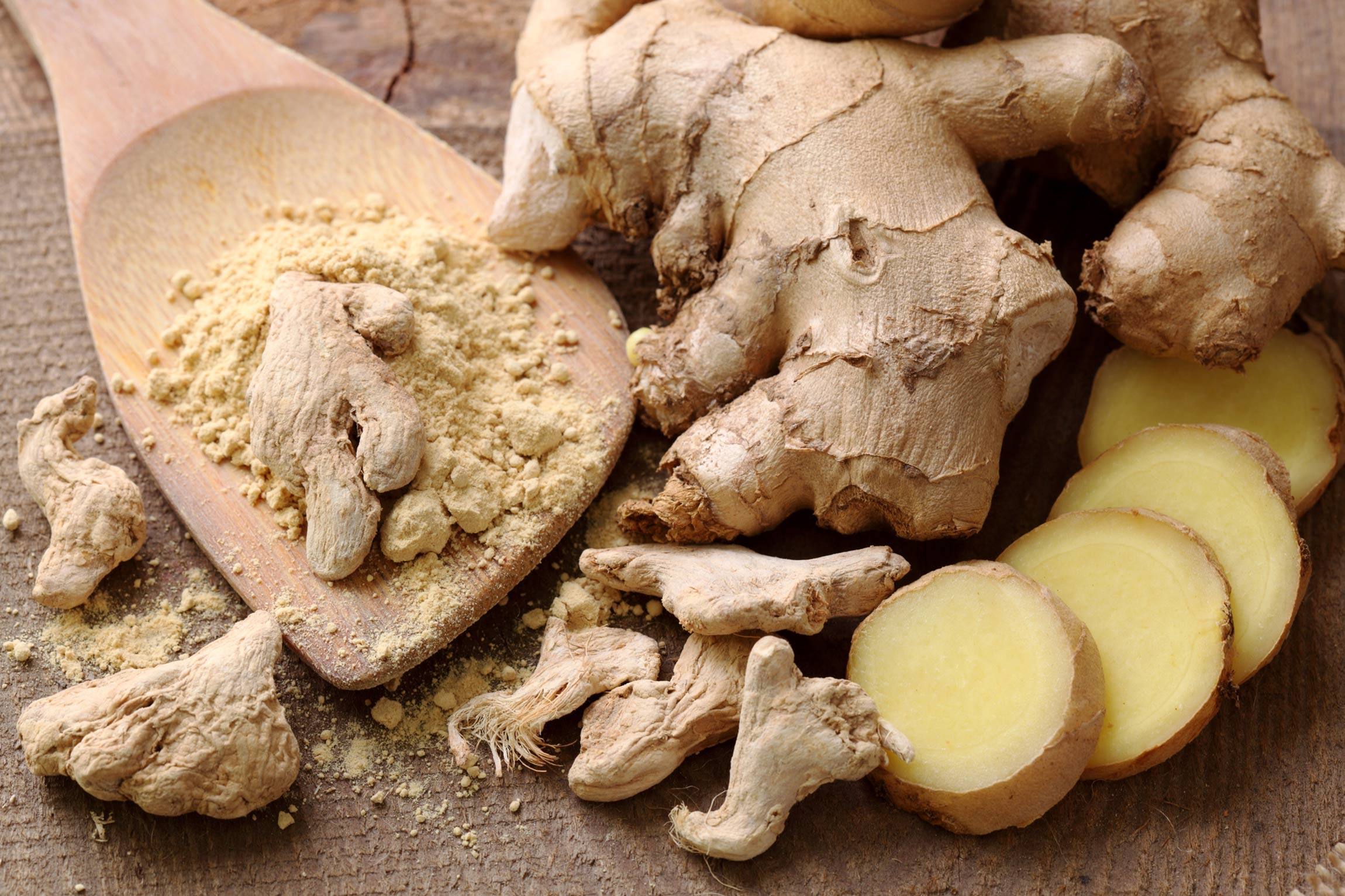 Ginger has many medicinal and health uses and is known to be a powerful anti-inflammatory andantioxidant. It also has antimicrobial effects and can help to protect against infectious disease.
Gingerol is the compound found in fresh ginger that is most responsible for its anti-cancerproperties. Gingerol is closely related to capsaicin and piperine, the active compounds in peppers that give them their spiciness and unique medicinal traits, as well as the curcuminoids found in turmeric.
You can purchase ginger root fresh and keep it in the freezer. When ready to use, grate it into stir-fries or smoothies, or boil it for a hot ginger drink. You can also use it in a dried, powdered, or oil form.
Green Tea
Green tea is about 40% polyphenols by weight — and may be the most powerful of all the teas.
It contains compounds called catechins, as well the antioxidant quercetin and the amino acid L-theanine, all of which support a strong immune system. These compounds are effective agents in helping the body fight viruses, such as influenza and many forms of gastrointestinal infections.
Green tea is an immunity warrior. One study showed that women under 50 who drank green tea at least three times per day reduced their risk of breast cancer by 37%.
But you may not necessarily have to drink green tea all the time to reap its benefits. In fact, gargling these catechins has also been shown to reduce incidences of influenza among the elderly.
Click to continue reading How to  Boost Your Immune System on Food Revolution Network